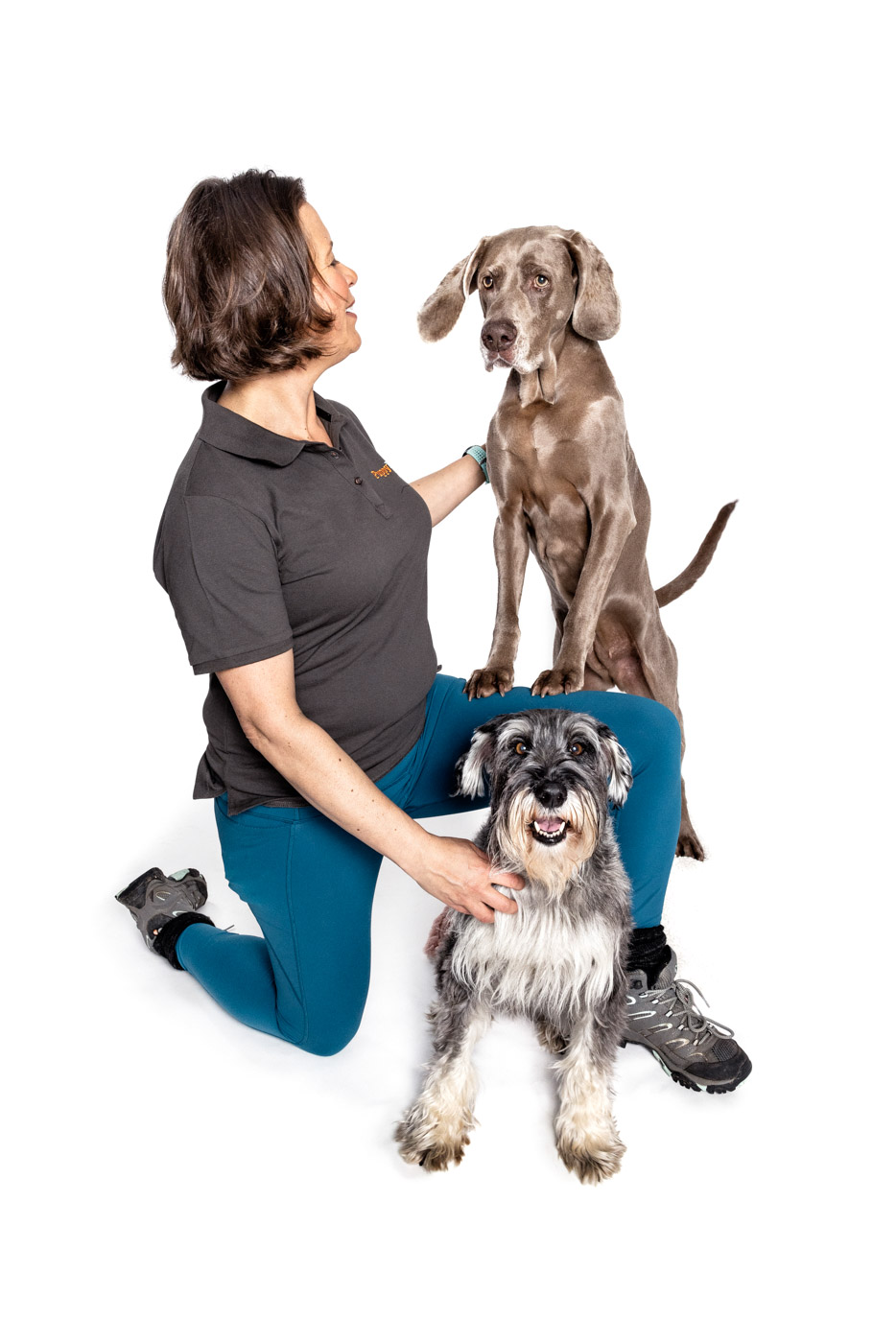 About Lyndal (your trainer)
I am passionate about positive reinforcement dog training to maximise both the welfare of the dog and the human-dog bond. If you train with me, you'll quickly see how much I genuinely enjoy seeing people develop their skills and relationship with their dog.
As a volunteer instructor for Canine Companion classes at Belconnen Dog Obedience Club I have trained hundreds of people and their dogs. I developed my knowledge and skills through various online courses, workshops and dog training conferences. In 2021 I was nominated by handlers as the Instructor of the Year, recognising the quality of training and support I provide.
I have completed a Certificate in Canine Behaviour, and am working towards a Diploma in Canine Behaviour at the International School for Canine Psychology and Behaviour.
In 2022 I became a Certified Separation Anxiety Trainer. Separation anxiety is an unfortunately too common phobia that dogs suffer from. These puppers need help. I feel honoured that I can work with these poor souls who are undergoing so much distress, and make home alone time safe and boring.
Building on my love of dog and motivation to always do my best, I regularly do continuing education through Pet Professional Guild Australia (PPGA) and the International Association of Animal Behaviour Consultants (IAABC).
In my other work life I have a PhD and I do strategic planning and evaluation for agriculture and natural resource industry organisations. I manage my overall commitments and energy levels to ensure my doggy clients get the focus and attention they deserve. This means group classes are not always available.
About my puppykins
I don't know a dog trainer who can not talk about their dogs. I'm currently living with:
Kudu, a 10 year old Standard Schnauzer with a lot of 'personality'. She's bouncy, barky and likes a good snuggle, but only on her terms.
Nickel, an 8 year old Weimaraner who I rehomed 5 years ago. Its been a joy watching her confidence grow and letting her become her true self. She lives for food, walks, training and couch time.